In order to get greater control over the use and operation of the client machinery, Orbel has developed with IoTsens a hardware solution that allows the remote management of its assets.
CLIENT
Orbel is part of a corporate group specialized in the sale and rental of forklifts, warehouse machinery, platforms and arms, and industrial robotics.

SOLUTION
The solution has been developed based on the Orbel information needs. It consists of connecting the forklifts to the cloud through a device installed in each of them in order to identify the operation hours, as well as the control of the proper use. The device also allows the client to know the location of each machine.
These features allow Orbel to control the use and operation of the machinery by promoting predictive maintenance generating an increase in the quality of its services while adapting costs and prices to the real use.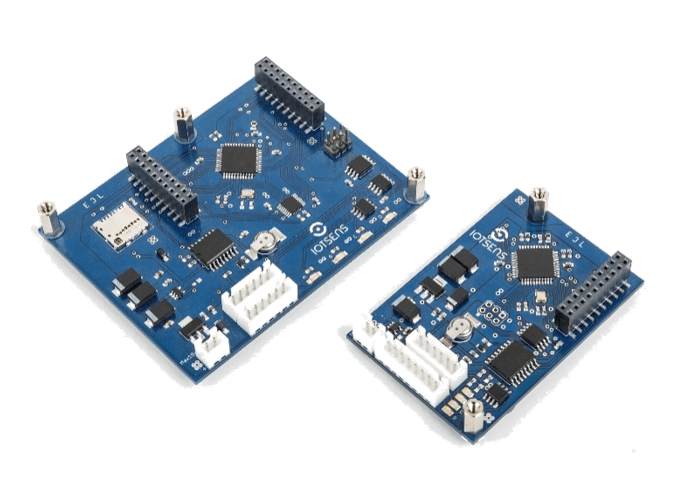 ARQUITECTURE
The implementation of the ad-hoc project has consisted in the development of a board that allows to obtain information from CPU of the machine which also incorporates GRP module to control the positioning. The data is sent using the GPRS network to a company´s own server from where the collected data is managed.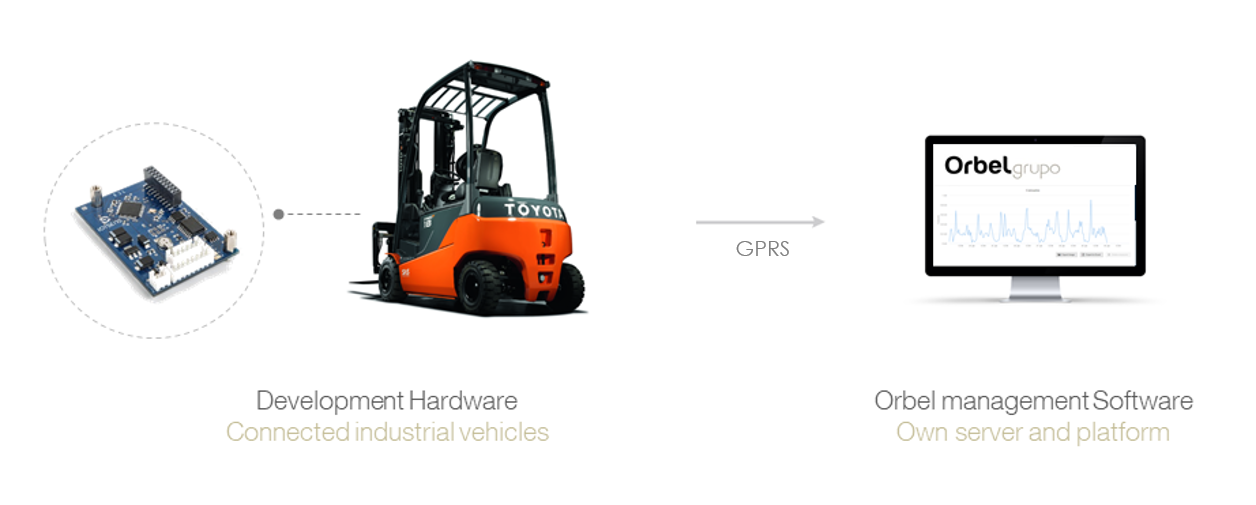 RESULTS
This solution has allowed Orbel to improve asset management and service to its customers: