Solution for smart buildings management and control through the collection of relevant information from different areas in order to increase the efficiency, security and accessibility of the building.
Resources optimization in order to achieve greater efficiency in their management.
Reducing operation and maintenance costs
Increasing the satisfaction and comfort of users, both occupants and owners
Increasing the useful life of the building
Energy savings
Integration of all services in a single management system.
Application areas
Water consumption
management

Dashboard

Configurable panel for each user showing the most relevant values for their daily work.

Maps

Graphical representation of the devices position and its last values measured of the Smart Building Solution.

Management areas

Visualization of the relevant data of each management area with their corresponding KPIs.

Analysis and visualization

Generation of customizable graphs to find patterns or anomalies.

Events and alarms

Generation of alerts if a device registers a certain value.

Reports

Allows the exportation of the data differentiating by management area, study period or data aggregation.

Profiles

Possibility of defining different user profiles based on their daily functions.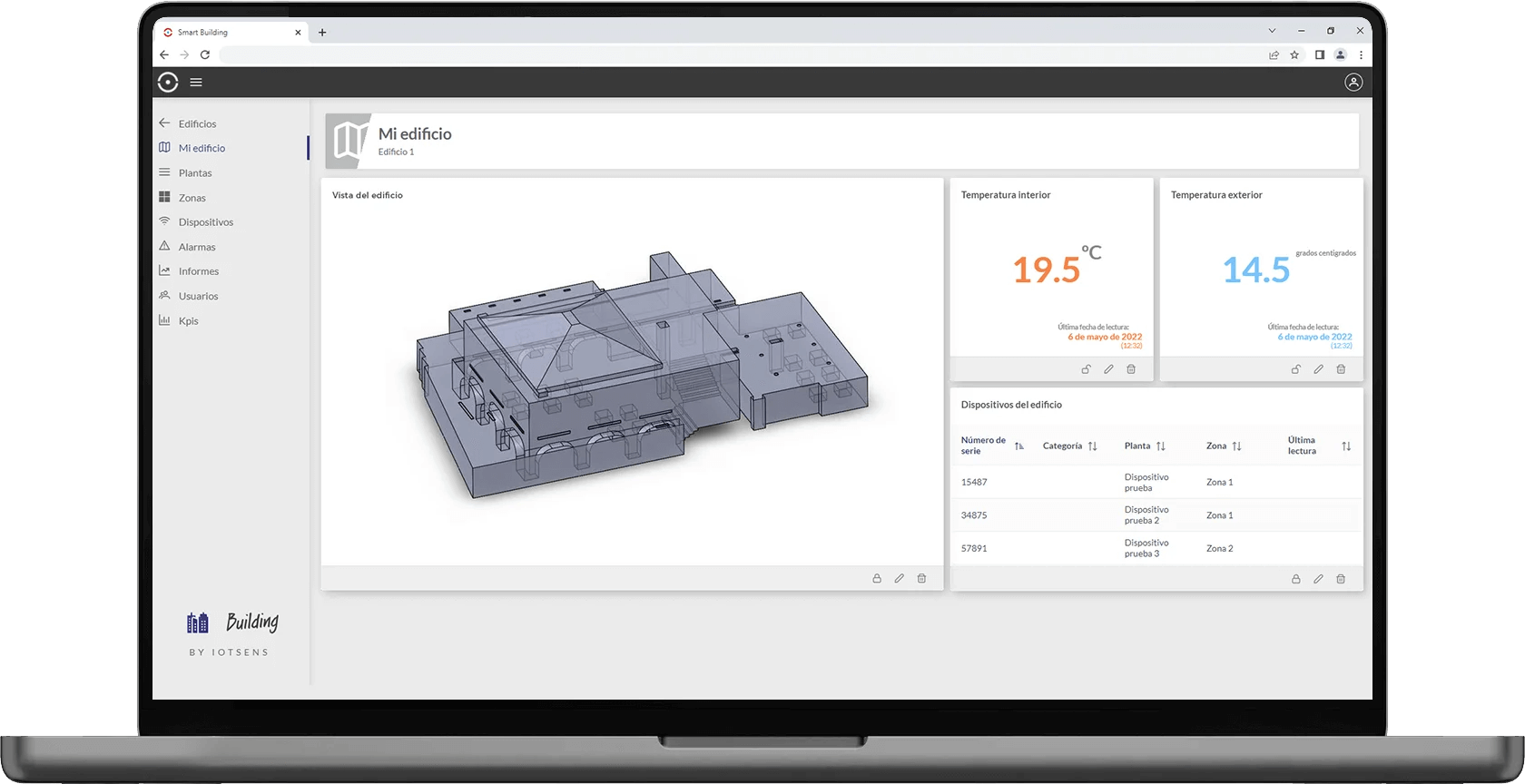 Continuous assesment
4º
Large-scale
deployment
and specialized human support throughout the 4 stages
Contact us