This new product combines air quality measurement with sound level measurement in a single device.
Castellón, January 25th, 2023. – From this year, all municipalities with more than 50,000 inhabitants (and islands with more than 20,000) must have a Low Emission Zone (LEZ). The objective of the LEZs is to contribute to improve air quality and mitigate climate change, as well as to improve the quality of urban life, promoting a more sustainable and inclusive mobility with less impact on the quality of the noise environment. In this context, IoTsens, a Gimeno Group company specialized in global IoT solutions, has just launched a new product. The Sound Level and Air Quality Monitor, that combines air quality measurement with sound level measurement in a single device.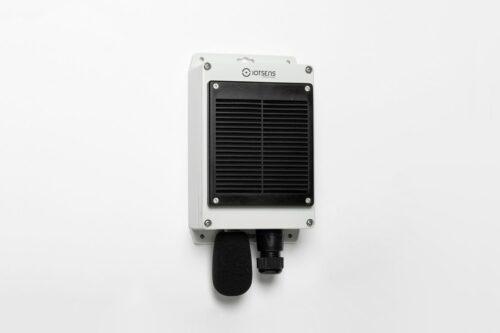 On one hand, it has a set of environmental sensors that collect different variables to evaluate the surrounding air conditions. Thus, it is capable of measuring the concentration of CO, SO2, NO2, NO, H2S, CO2, airborne particles (PM2.5 and PM10), barometric pressure, humidity and temperature.
On the other hand, the Sound Level and Air Quality Monitor cutting-edge sensor allows you to collect detailed data of sound activity in a given area, both open and closed, offering the possibility to monitor and prevent exposure to high noise levels.
Therefore, some of the benefits of this new development are obtaining data on the concentration of particulate matter and the main polluting gases, continuous measurement of the noise level of the environment and the possibility of making quick and appropriate decisions through the interpretation of the data. In addition, the company offers maximum flexibility to establish different communication protocols according to the needs of each project.
It is also worth mentioning the software created specifically for monitoring, through KPIs, the variables that regulate the LEZs, according to WHO regulations. Thanks to this platform it is possible to obtain the hourly and daily data of these variables, as well as their corresponding calculations to know if the levels comply or not with the regulations.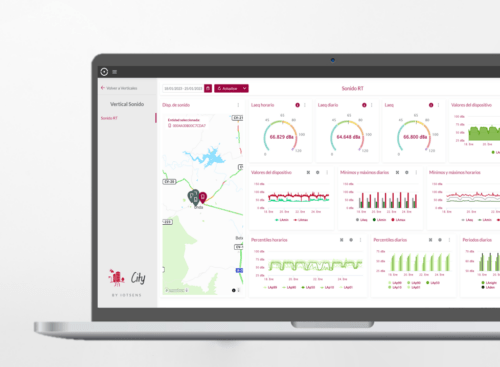 Therefore, this new development will enable cities to monitor environmental pollution in real time, which will help them to achieve the objective of low-emission zones: to reduce greenhouse gas and particulate pollutant emissions from fossil fuel vehicles, thus contributing to sustainable development objectives and improving air quality and noise levels.
About IoTsens
IoTsens is a company dedicated to the development of hardware and software technology in the fields of Internet of Things, Big Data, AI, Industry 4.0, Smart Cities and custom IoT solutions.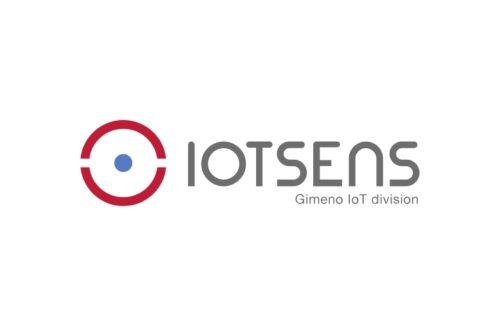 It specializes mainly in sectors such as Horeca, Water Tech, Smart Cities or Industry, where it develops its own technological solutions adapted to the needs of each sector, achieving through the extraction and analysis of data and its subsequent management in the cloud optimize processes and generate efficiencies that bring great added value to the final product of its customers.