Currently, we are witnessing an accelerated change in the digital sphere that affects all sectors and leads to more connected and intelligent productive and organizational processes.
Maintenance is a key phase of the transformation process that has developed interesting advances. Guaranteeing the proper operation of the productive equipment during the whole process is considered a key action for the production efficiency and therefore the companies have different methods to carry it out. Regarding the concept, we should differentiate between preventive and predictive maintenance.
Preventive maintenance refers to the assets conservation and restoration to ensure they have the optimal operational conditions in order to carry out the functionalities correctly.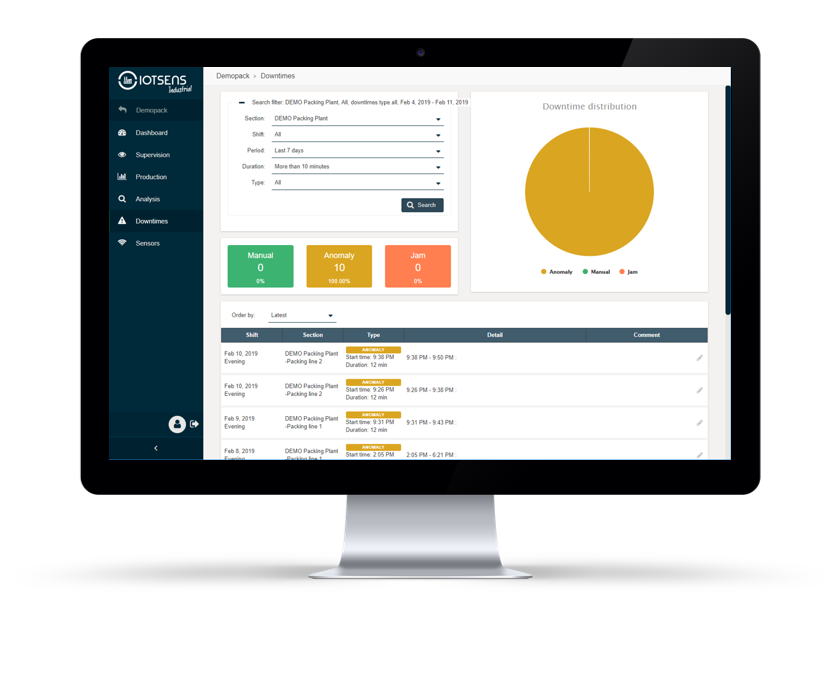 With preventive maintenance the organization prevents equipment failure and its inactivity. It is also prevented the loss of efficiency by systematically replacing damaged components and identifying and correcting problems before they cause an incidence. It is important to consider that due to lack of information about the state of the assets and to act only mechanically or routinely, the replacement of components that still have satisfactory conditions happens.
Therefore, the best strategy for organizations is to implement predictive maintenance. It includes preventive maintenance in its process, but minimising costs by performing maintenance only when necessary.
In recent years, the quantity of smart machines has increased and most of them have the option of carrying out predictive maintenance. With the sensorization of the industrial equipment, data is constantly collected about the assets and their status can be analyzed and comparisons made with historical data, thus observing whether the performance has varied. Also allows the programming of alarms for anomalies or incidents.
We have observed how preventive maintenance has multiple benefits, but currently given the competitiveness of the market is not enough. It is necessary that companies have a productive process that presents the highest possible efficiency. The best option is to implement predictive maintenance that guarantees, among others, the following benefits:

Some of the advantages that incur significant cost savings, and increase profit margins are:
Reduction of maintenance costs
Reduction of labor cost
Reduction of spare parts costs
Reduction of costs due to accidents
With our Custom and Smart Industry solutions, we work on customized solutions adapted to all types of equipment that optimize their maintenance. To this end, a joint development is essential with the agents who really know the assets to be monitored: their manufacturers and their users. Each equipment has specific characteristics and will require a different maintenance method, in some cases it will be sufficient to control the real time of operation with a hobbs meter, on others it will be important to detect anomalous situations such as excessive vibrations or temperature increases above normal, among others possible demands.
According to the needs of the client, IoTsens will develop the optimum solution. Among a variety of examples of equipment to monitor and implement predictive maintenance we could apply to user cases really different as hospitality machines and industrial vehicles.
Hospitality machinery: Our solutions allow measuring variables such as temperature, vibration, consumption (to detect days and hours of higher demand and collect raw material more efficiently), the usability limit and the detection of fraud, among other functionalities.
Industrial vehicles in renting: Our device, in addition to transmitting the positioning of each vehicle, allows to know the hours of operation, the cycles of charge of the batteries or the blows suffered by this. All this information fosters the relationship between the owner of the fleet and the final customer because it helps to guarantee a satisfactory use of the machine and offer more transparency in maintenance services.
Surely you also come up with some equipment to monitor in order to predict its maintenance and thus ensure a more appropriate use. What type of sensor would be suitable in each case? That's where our R & D staff comes in to work!