IoTsens took part in the Mobile World Congress 2017 (MWC) held in Barcelona between 27 February and 2 March. This international event, considered the most important globally in the field of wireless mobile communications technology, hosted more than 108,000 attendees from 208 countries and more than 3,500 members of the international press and media.
José Luis Vilar, Managing Director of Grupo Gimeno; Miguel Ángel Royo, CEO of IoTsens; Ignacio Llopis, director of business development at IoTsens and Miguel Fresneda IoTsens hardware developer were representing IoTsens team who could observe latest innovations in the market.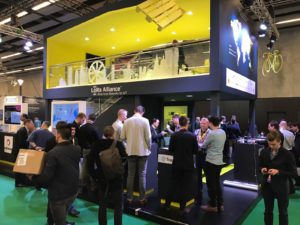 The IoTsens team took the opportunity to visit some of its most important strategic partners stands, such as Telefonica or Vodafone, who exposed technological advances in the field of communication like Narrowband IoT. Furthermore, the team attended the Internet of Things Pavilion where, throughout the event, LoRa Aliance and many other IoT players exhibited the latest technological developments.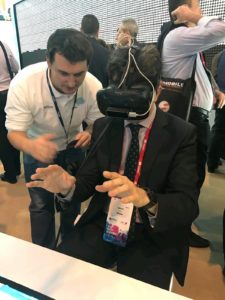 The business to business format of the fair has favoured the strengthening of IoTsens relationship with existing and prospective partners.