The fourth edition of the IoT Solutions World Congress (IOTSWC), considered a global reference in the IoT sector,  was held from October 16th until 18th in Barcelona, Spain. Once again, IoTsens was present showing new launches and portfolio solutions on its stand.
This year, the international appointment brought together 341 companies and more than 16.000 visitors from more than a hundred countries. These figures have increased compared to last year's numbers, by 42% and 25% respectively. According to Roger Bou, IOTSWC director, this reflects that the IoT is fast progressing in their implementation and it has a huge potential to transform both, all types of businesses and our daily life.
IOTSWC congregated the most innovative IoT solutions and knowledge. Moreover, this year, for first time, it was included the Blockchain Solutions World and the AI & Cognitive Systems Forum. Both sections were successful welcomed. It was showed that these technologies present great investment opportunities.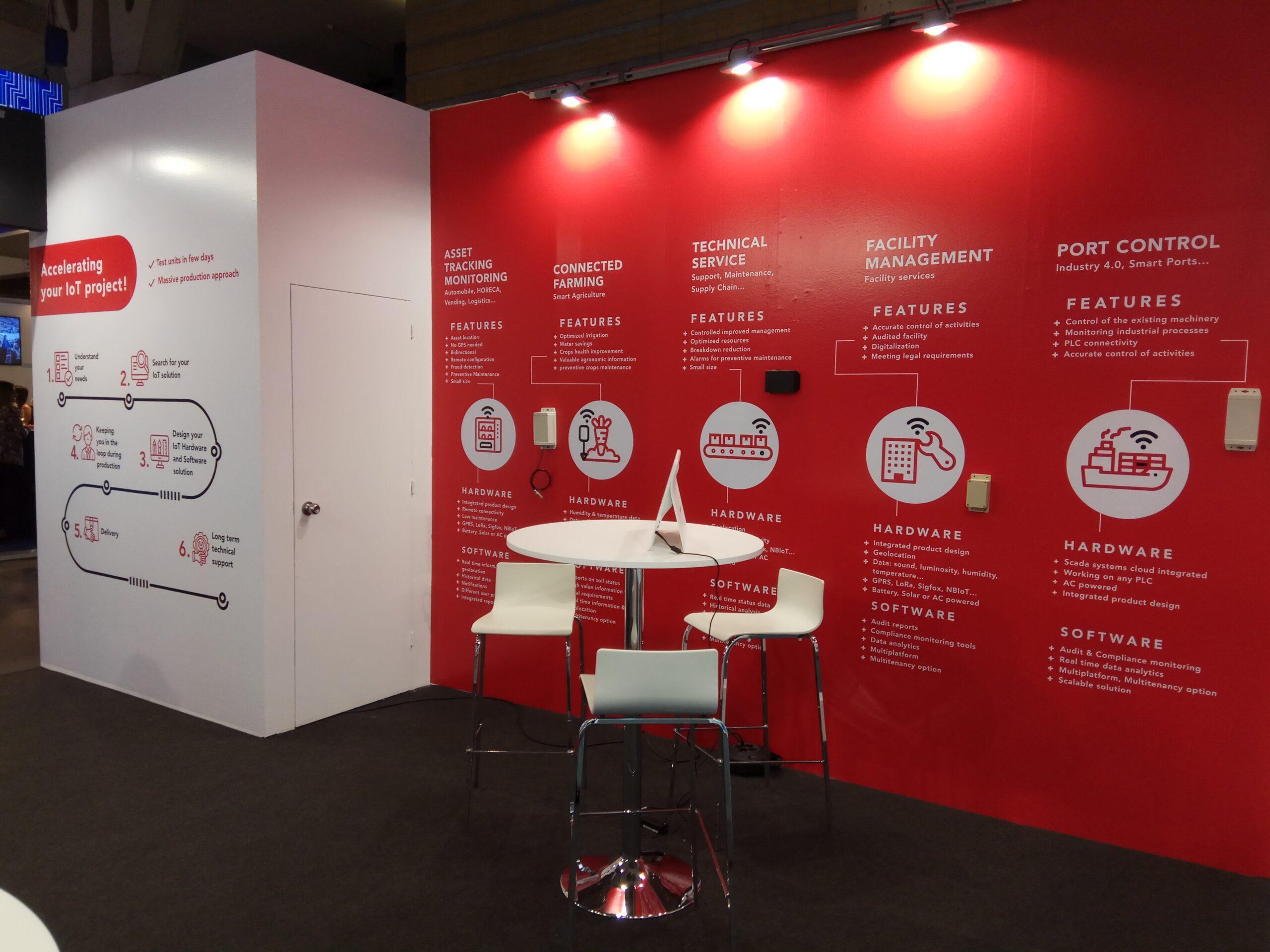 At booth B250 of this international prestigious event, the IoTsens Solutions for city, water and industrial were showed by its Hardware and Software development technicians and commercial team. In addition, the IoTsens members met with some of the main international clients and experts. Added to this, they exposed their projects and the success cases reached by the company.
The IoTsens managing director, Ignacio Llopis, consider the IoTsens results at the IoT Solutions World Congress 2018 very positive, he is satisfied with the solutions feedback that they presented and the new projects proposed.