The Smart Water solution from IoTsens provides the city of Castelló relevant and valuable information for the daily management and optimization of its resources. Along with this, the integration of the main water meters brands has provided interoperability and versatility to the solution.
SOLUTION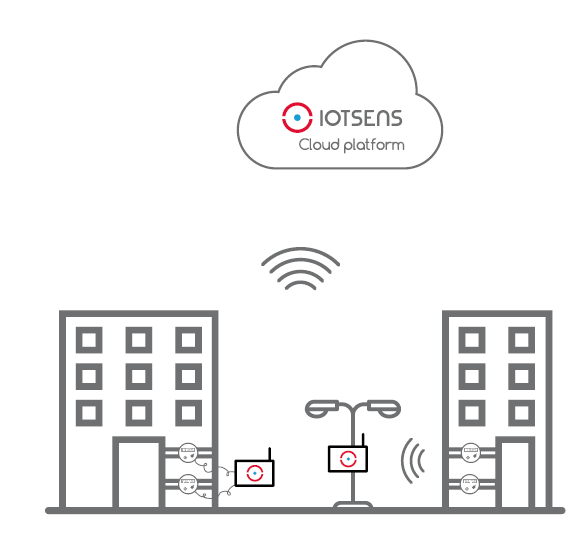 The project was carried out between IoTsens and its client FACSA for the deployment of 20.000 water meters with LoRaWAN communication in different areas of Castelló de la Plana. The areas covered by the deployment are: ​​Pau Lledó, Rafalafena, Pau Sensal and the University Jaume I.
FACSA is the company belonging to the Gimeno Group and that is in charge of the water control and tracking in more than 70 cities, where the company provides services to more than four million citizens. With 145 years of experience, it has become the Spanish private company with more experience in the management of the integral water cycle.
ARCHITECTURE
This project has been based on the connection of the different water meters to the IoTsens cloud platform through the LoRaWAN technology, thanks to the development of a LoRaWAN server, operated entirely by IoTsens. In this way, it was possible to integrate and implement a first proof of concept with 600 smart water meters. The second step was the current full deployment of FACSA consisting of 20.000 water meters connected to the IP67 outdoor LoRa Gateway from our partner MultiTech.

RESULTS
The IoTsens solution consists of an integral method of tele-reading meters that collects the data remotely and automatically in real time. In addition, the Smart Water software is able to work with 7 different brands (Sensus, Itron, Elster, Diehl, Conthidra, Contazara, Kamstrup, Zenner and Abering) under a single communication platform, in order to achieve a fast and efficient management of its supply network.
Thanks to the work in the communication development, the integration of water meter manufacturers and the IoTsens Smart Water solution, the client can benefit from several utilities: