One more year  IoTsens attends one of the most important technological events in the world, the Mobile World Congress (MWC) technology fair, held in Barcelona between February 26 and the first of March, showing the most cutting-edge Internet solutions of things (IOT).
This international event, has gathered this year a total of 107,000 attendees highlighting an increase in the number of exhibiting companies, from 2,300 last year to 2,400 this year. In total, The Mobile has registered visitors from 205 countries, of which 55% were senior managers, including 7,700 CEOs, more than the 6,100 last year.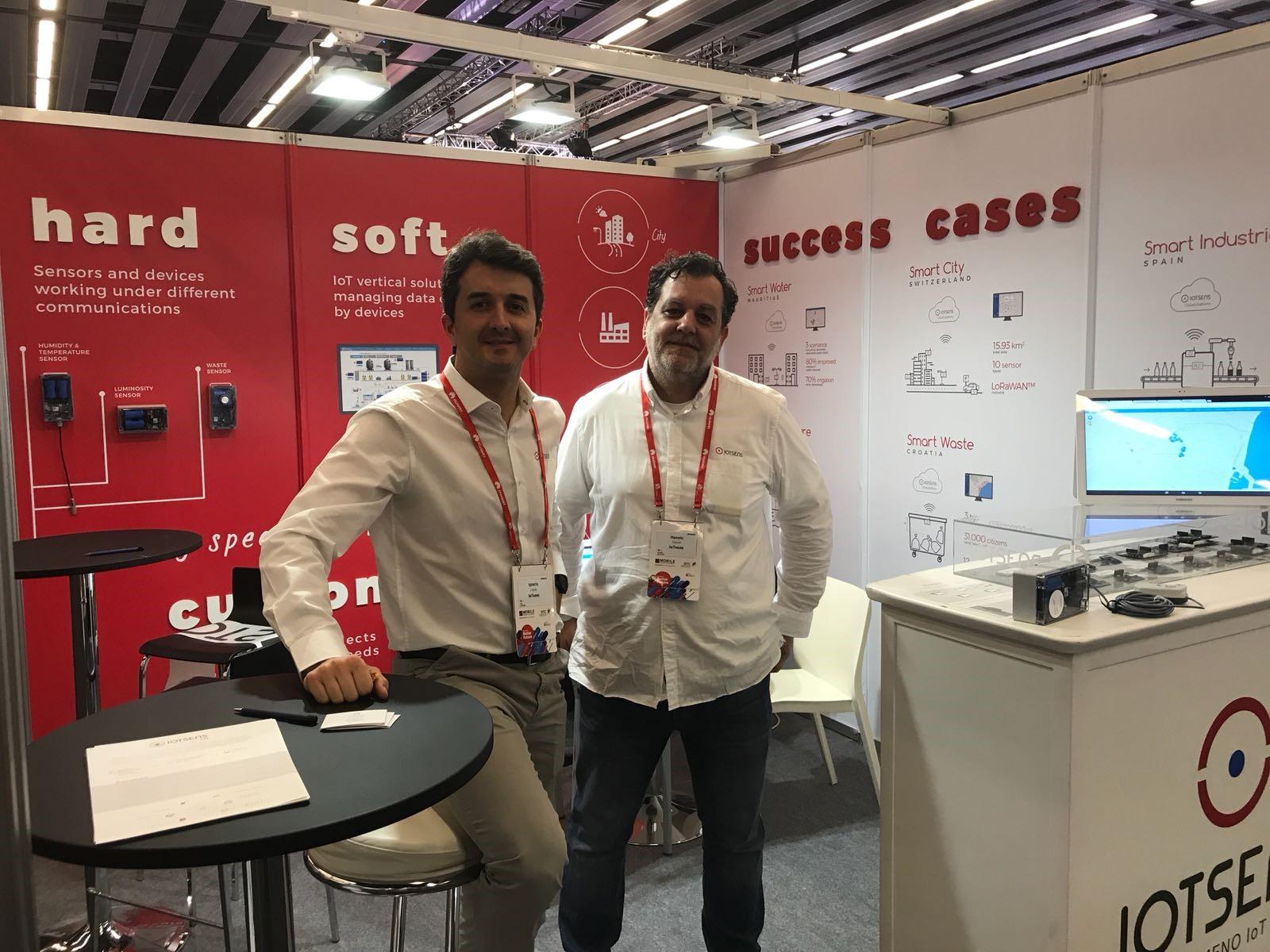 During this year's appointment, the IoTsens team; Ignacio Llopis; managing director of IoTsens, Manuel Gasch; Head of Hardware Development and Toni Prince; representative of IoTsens in the Middle East had their own stand. Its facilities were located in Hall 8 (NEXTech) booth 8.0L12, dedicated to the latest generation technologies, such as cognitive computing, virtual and augmented reality, graphene or robotics, among others.
There, the team took the opportunity to show visitors their innovations in hardware and software framed in the Smart city, water, industrial, waste and agriculture solutions through real-time demos.
The representatives of this year were able to meet with some of the main international clients and experts from around the world with the aim of opening possible new business routes and consolidating existing ones.